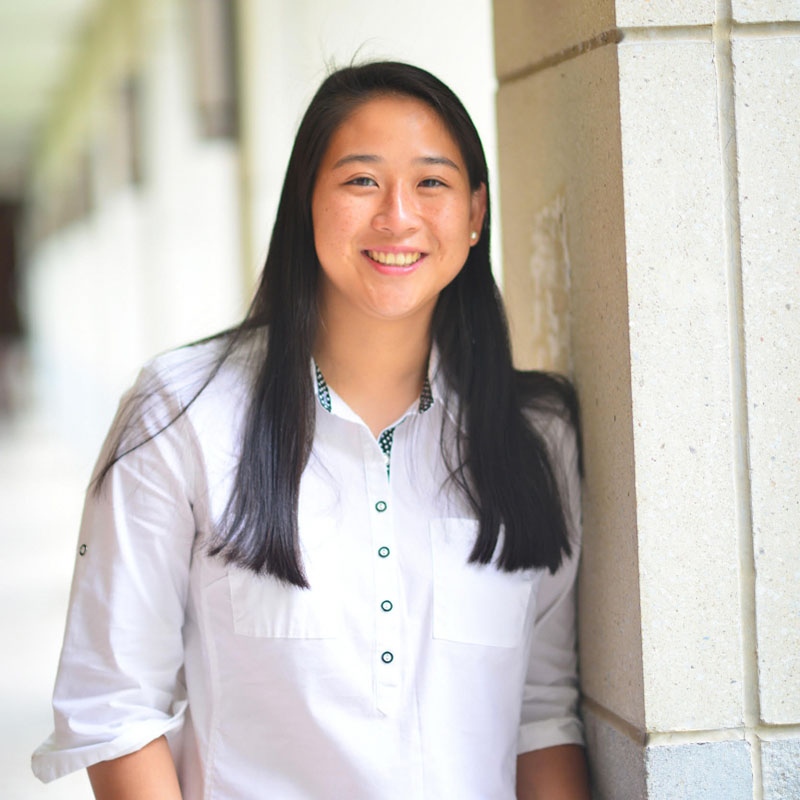 I like being a role model for my residents.
Fall 2017
Sadie Lynch is a senior in the Department of Civil and Environmental Engineering (CEE) specializing in the Transportation/ Project Management track. She was a CEE major, as well as an Honors College member, from the beginning of her time at UMD. One of the draws of our department, she says, was its division into three tracks from which a student could choose his or her specialization and the fact that one of those tracks combined two of her interests: project management and transportation.
The flexibility the CEE department provides students in choosing a track or area of specialization is still one of the things Sadie likes most about the program; she believes the specialized knowledge this encourages will be very helpful when she goes into the industry. She also likes the fact that the number of men and women are fairly balanced in this department, despite women traditionally being a minority in engineering. The Clark School in general, she says, "[does] a good job of supporting women," and she especially praises the work of the Women in Engineering program "because it encourages women to pursue STEM (Science, Technology, Engineering and Mathamatics) and supports them."
Sadie has done internships each summer in college. Due to her receiving the department's Whiting-Turner Scholarship-Internship award, she interned with Whiting Turner doing construction project management work in the summers after her freshman and sophomore years. In Summer 2017, she interned with the Maryland State Highway Administration in their Transportation Engineering Design Division (TEDD), primarily working on signage design. Transportation is now her primary interest and she hopes to get a chance to do work more closely related to traffic analysis.
Sadie has a passion for sports and is, as she puts it, "heavily involved in intramurals." She plays intramural basketball, volleyball, soccer, racquetball and tennis. She describes the intramural programs at UMD as "well-organized," and appreciates the chance to plays sports while spending time with the friends on her teams. She also works as a staffer and scorekeeper for Intramural Sports.
Besides this, she works as an office assistant in the Community Office for Resident Life and as a Resident Assistant (RA) in Oakland Hall. She speaks with obvious enthusiasm about her experience as an RA, saying: "I like being a role model for my residents." She says she enjoys being able to answer their questions and "help them academically and emotionally." She likes taking on the leadership role, and says it is fun to get to know her residents and to be reminded by them of the earlier stages of her own college career. Her choice to become an RA was partly due to the value she places on inclusivity and diversity—the same values that made UMD's diverse population one of its main draws to her when choosing a college. As an RA, she says, one needs to be able to be inclusive of every type of diversity, from race to religion to sexuality. "It opens your eyes to see outside your own little bubble," she says of the chance to interact with diverse groups of students.
Between her different campus jobs, Sadie works about twenty hours a week while maintaining her high GPA and her commitment to both academics and intramurals. She says her secret to time management is that she never procrastinates. In fact, she finds procrastination stressful, as she prefers to be ahead of the game on her assignments from the start of the semester. She is also organized, making a to-do list for everyday of the week. At the same time, she emphasizes the importance of taking time for yourself and doing what you enjoy; that's the role intramurals play for her.
Sadie is also enrolled in the B.S./M.S. program, which means she is taking a couple of graduate courses in her senior year that will count toward her Master's degree. After graduation in Spring 2018 she plans to stay on in the department another year to complete the M.S. degree. After that, she hopes to go into the industry working for a private engineering firm. Whatever she does, she will carry with her all the knowledge she has gained in her time here, both in and outside the classroom.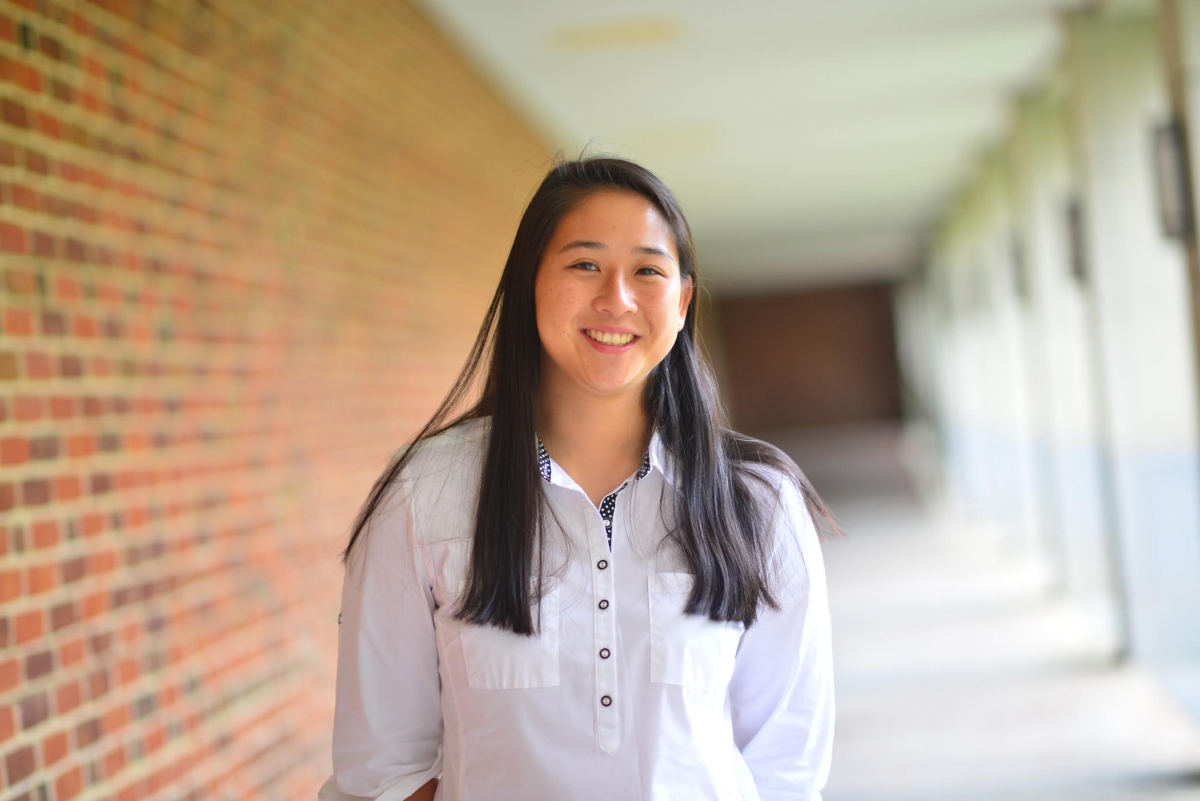 Top