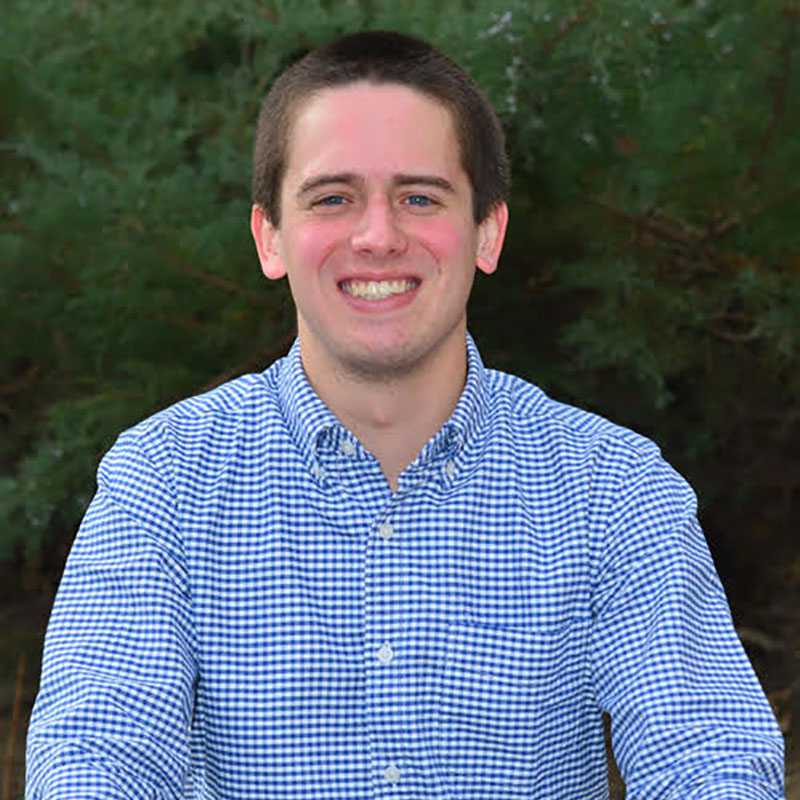 [I enjoy] working with the environment to improve our quality of life.
Spring 2017
Matt Landsman is a Master of Science student in UMD's Department of Civil and Environmental Engineering, pursuing the Environmental technical area. He continued on to the Master's from the BS/MS program; his two older brothers, David and Martin, also received their Bachelor's degrees from the CEE Department in 2008 and 2014, and now work together at CAS Engineering in Washington, DC, with several other CEE grads. Matt transferred into CEE from Letters and Sciences as a sophomore, but ever since working as a land surveyor in high school he has been interested in Civil and Environmental Engineering. He is interested in the interaction of the natural and built environments, and says he enjoys "working with the environment to improve our quality of life."
As a sophomore, Matt started working with Dr. Davis in his research on stormwater management and Low Impact Development. He grew increasingly interested in urban water management and environmental engineering topics. His two internships as an undergraduate—one involving residential site design with the company he'd worked for in high school and the other involving commercial and industrial site design — included work ranging from stormwater management to traffic control, and helped confirm him in his environmental interests. His research and internships, alongside his coursework, helped him fully decide that he wanted to go to graduate school.
Matt's graduate research involves a field study on seven full-scale stormwater control measures located in a residential community in Bowie, Maryland. He is monitoring the removal efficiencies of nitrogen, phosphorus, and total suspended solids in these systems to assist Prince George's County in improving local water infrastructure. He also serves as Vice President of the CEE Graduate Student Council. In his free time, he enjoys running, skiing, and rooting for the Terps basketball team.
This past summer, Matt assisted with summer camps through Women in Engineering and The Center for Minorities in Science and Engineering, programs fostering diversity in the field. He appreciates the department's diversity, particularly "being able to work with people from all over the world," he says.
Matt hopes to graduate with his MS in Fall 2017, and is currently applying to PhD programs. He wants to stay in academia and ultimately hopes to become a professor. Reflecting on his time at UMD, he says he appreciates the many opportunities being at a big school has offered him; of the CEE Department specifically, he speaks of how much he has enjoyed being able to work with several professors to apply what he's learned in the classroom to his research.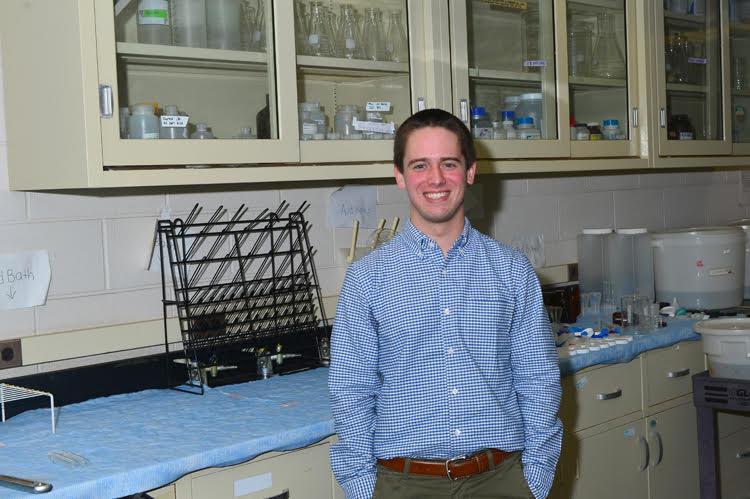 Top