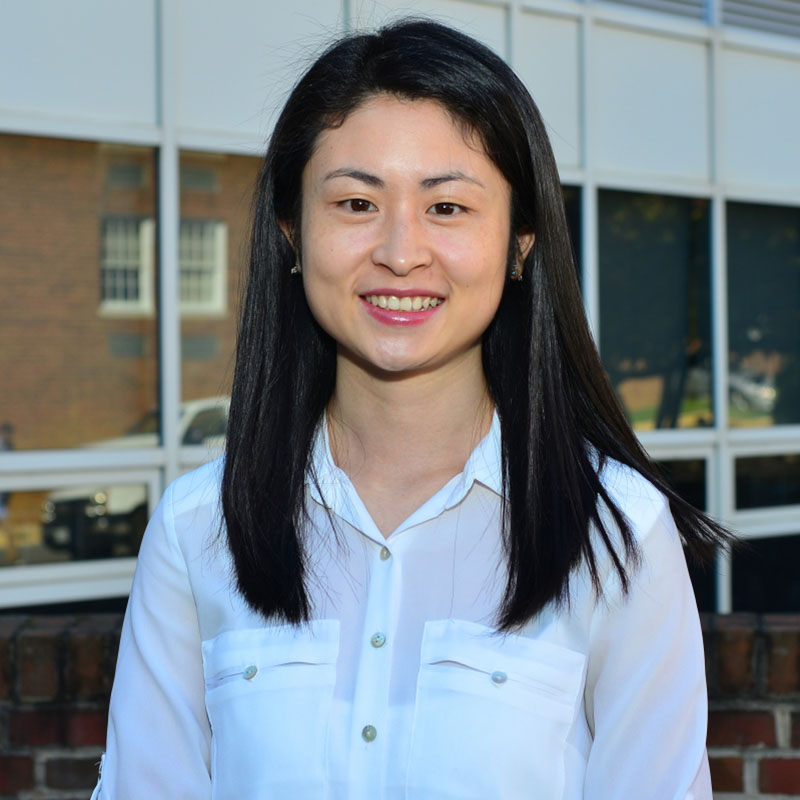 I want to be a problem solver and improve living conditions for people.
Fall 2017
Lu Liu is finishing her Ph.D. in water resources in the Department of Civil and Environmental Engineering in Fall 2017. She has been at UMD for three years working with Dr. Forman as her advisor. She is initially from China, and says the problems with air and water pollution there inspired her interest in environmental engineering. "I want to be a problem solver and improve living conditions for people," she says.
Lu first came to the United States as an exchange student from Beijing Normal University; she ended up transferring to her exchange institution, the University of Oklahoma, and got her bachelor's degree in environmental science there. She stayed there to get her master's in water resources. After graduating, she got a job in College Park with the Joint Global Change Research Institute, where she looks at the impact of climate change and at ways to adapt to it from a water resources perspective.
The Joint Global Change Research Institute collaborates with the University of Maryland, and one of Lu's colleagues encouraged her to pursue her Ph.D. She has a joint appointment, so that she works for the organization part-time and is a student part-time. The institute also funded her Ph.D. tuition.
Lu's work is not conventional hydrological engineering; instead, much like her work at the institute, her Ph.D. research uses integrated assessment modeling to look at climate change impact and adaptation with a water resources focus. In particular, she is examining the water-energy nexus, researching how power plant functioning could be affected as climate change causes increased water temperature and how power plants can adapt. A couple of months ago, her article "Vulnerability of U.S. Thermoelectric Power Generation to Climate Change when Incorporating State-Level Environmental Regulations" was published in the journal Nature Energy.
Lu's favorite thing about the CEE department is the diverse expertise among faculty in the water resources area. She feels she has learned from Dr. McCuen's insight into fundamental fluid principles, Dr. Brubaker's focus on hydrologic modeling and applying hydrologic principles, Dr. Galloway's research into disaster resilience, and Dr. Forman's work on remote sensing and other tools. She also enjoys being part of Dr. Forman's research group, which is made up mostly of women students and which she calls a "very supportive community."
Last year, Lu was awarded the University's Outstanding Graduate Student Award. She has also been published in several journals. In recent years, she has also gone back to China for conferences and as an invited speaker at institutions including Tsinghua University. Last summer, she attended the Young Scientists Summer Program (YSSP), a three-month summer program for graduate students in Vienna, Austria. This program is hosted by a nonprofit called the International Institute for Applied Systems Analysis, which allows about 50 Ph.D. students a year from around the world to work with their scientists on research. While in Austria, Lu studied surface reservoir expansion potential, and a paper she worked on is currently under review by the Journal Environmental Research Letters.
Lu is also involved in the CEE department's Graduate Student Council; she formerly served as their chair for academic events, which meant she organized monthly events and invited speakers to come talk to the department's graduate students. For example, she had Dr. Macri from the English department come to talk about graduate student writing, and she had two of her colleagues from the institute come talk about their research.
In her spare time, Lu likes to relax with friends. She also likes to travel; while abroad for the YSSP program, she made time to travel to Germany, Italy, and the Czech Republic.
In Fall 2017, Lu is presenting her Ph.D. defense. She is on the job market but knows that after graduation she wants to relocate to Houston, where she has some family. She is also drawn to Houston because of its water-related problems (which were illuminated and exacerbated by Hurricane Harvey) and also because it is a big energy-producing state. With her strong background in scholarship and research, she will continue to work to help solve some of the most urgent and challenging problems facing the energy and water industry under environmental changes.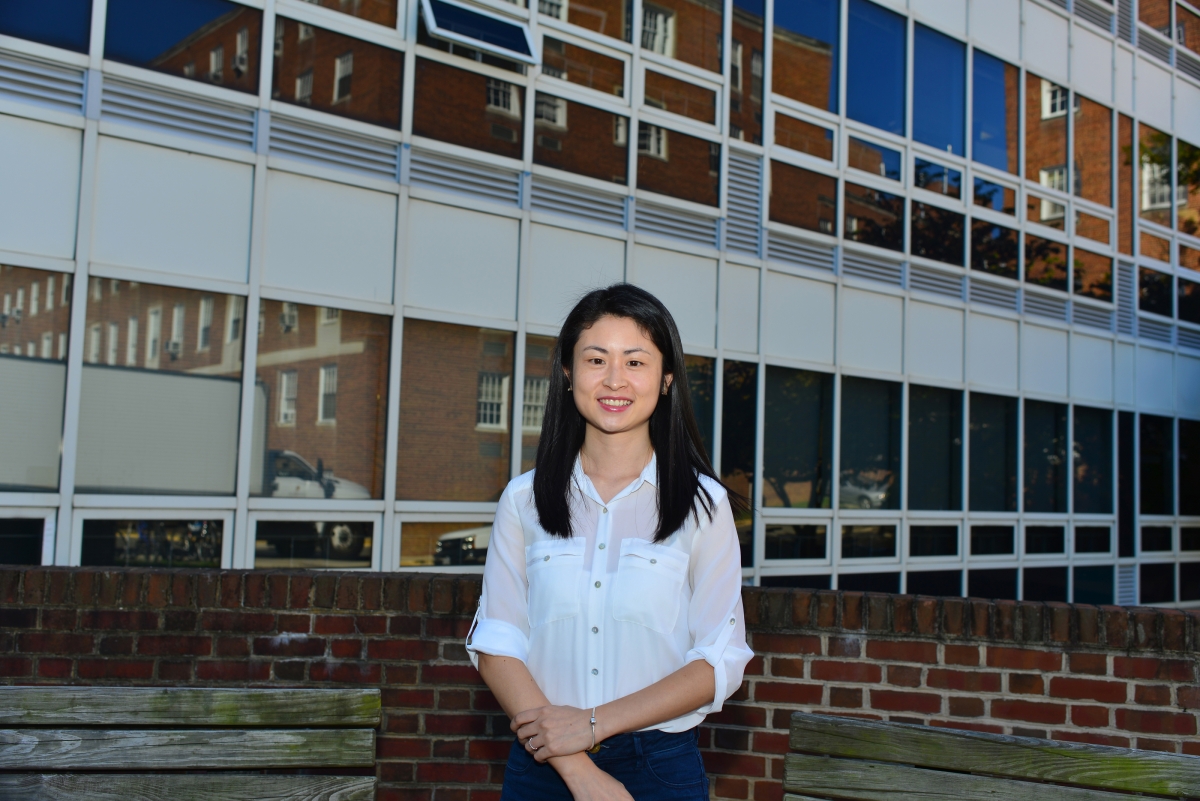 Top