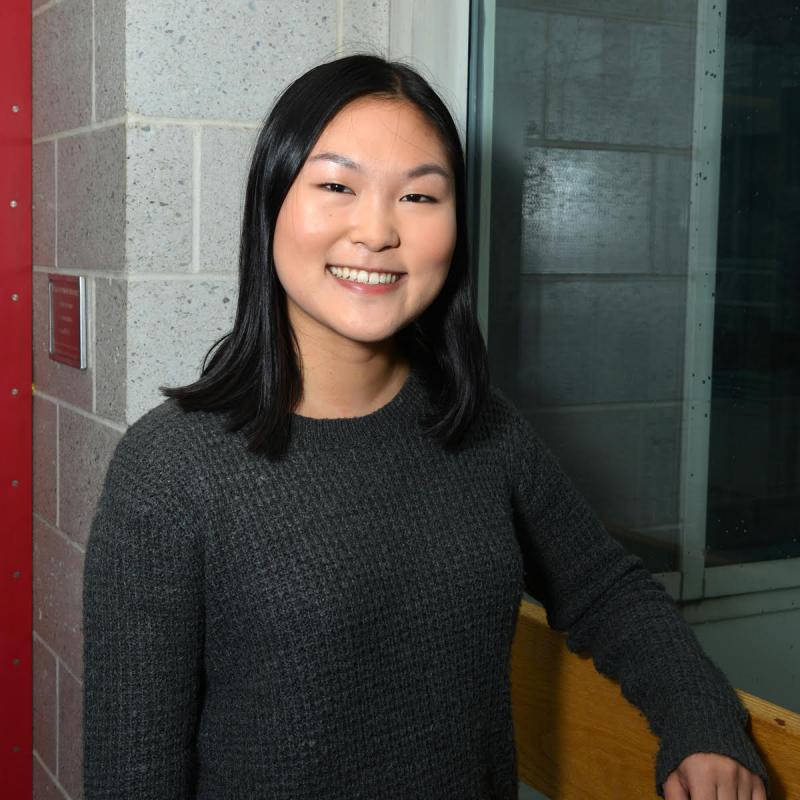 It's such a broad department. I like being able to specialize but also be part of the bigger major.
Fall 2017
Karen Liu is a senior in the CEE Department, pursuing the Transportation/ Project Management track.  As a senior in high school in her home state of New York, she came to UMD for a week over the summer through Women in Engineering's E2@UMD program, which introduces prospective students to the Clark School.  This summer program helped her decide on UMD, and it also put Civil Engineering in her mind as an option, as she enjoyed seeing the CATT Lab with its simulators running. 
Karen came to UMD as a freshman Undecided Engineering major, and declared CEE as a sophomore after taking ENCE100.  "It's such a broad department.  I like being able to specialize but also be part of the bigger major," she says.  The information she is learning in the Transportation/ Project Management track has strong roots in the real world for her, as she now thinks of things like the badly timed traffic lights in her home city as problems to be solved.
Two of Karen's favorite classes have been Dr. Ali Haghani's Analysis of Civil Engineering Systems course and Dr. Cinzia Cirillo's Introduction to Transportation course.  She says both courses were "really practical." In Dr. Haghani's course, she appreciated the focus on systems analyzing and optimizing, and she says Dr. Cirillo's course taught her information about how traffic works that she can now observe and apply in her everyday life.
Karen has worked on two research projects with Dr. Cirillo.  The first involved analyzing census data, looking at how to optimize a public transportation system.  The second involves creating a model for more accurately estimating travel times.
Karen is also pursuing a minor in Computer Science.  She believes that the knowledge and skills she has gained through this minor have been helpful in many of her CEE courses, particularly in making programming easier and less time-consuming.  Her minor also speaks to her wish to, as she puts it, "take an interdisciplinary approach to my studies."  Along the same lines, she developed some business-oriented approaches to problem solving and tackling projects as a member of the Honors College's Entrepreneurship and Innovation Program (EIP), a Living-Learning program, in her first two years at UMD.
Karen is also involved in UMD's Engineers without Borders chapter.  She joined in her sophomore year to help both with their India project and with fundraising.  She has been the organization's Events Chair since her junior year.  In this capacity, she organizes events like the recent EWB Week, at which the organization orients new members and performs team building exercises.  Last year, she came up with a new interactive event for EWB to set up for Maryland Day.  With the help of Bryan Quinn, the Director of Technical Operations in ECE, she built a bike generator, which visitors could ride to generate energy.  It was set up next to a solar panel, with the comparative energy from both sources visible in the varying height of the water in two water fountains attached to the energy sources.  In effect, the visitors riding the bike could try to compete with the solar panel in energy production.  Karen points out that this is more than just a fun activity, as it raises awareness about the effectiveness of solar panels, some of which EWB recently installed as part of a project in Ghana.
Karen has had a diverse range of internship experiences.  Her first, after her freshman year, was for a telecommunications company providing IT help.  After her sophomore year, she interned doing risk management work for a financial firm in New York City.  After her junior year, while continuing to do research with Dr. Cirillo, she also was a counselor/ intern for Women in Engineering, helping with the very program (E2@UMD) that first drew her to UMD.
In her free time, Karen enjoys going into DC to the museums or the zoo.  She also plays tennis with her friends, and well as intramural soccer.  She loves music as well; she plays the ukulele and likes to sing.
Karen plans to graduate in December 2018.  She plans to work for a few years in project management or operations.  Ultimately, she hopes to get her Master's in either Industrial Engineering, Systems Engineering, or Operations Research.  The common denominator between these fields, she says, is that they are at "the intersection of business and engineering," and all involve "making things more efficient."  With her unique, interdisciplinary approach to problem solving, she is sure to make a big contribution in whichever field she chooses.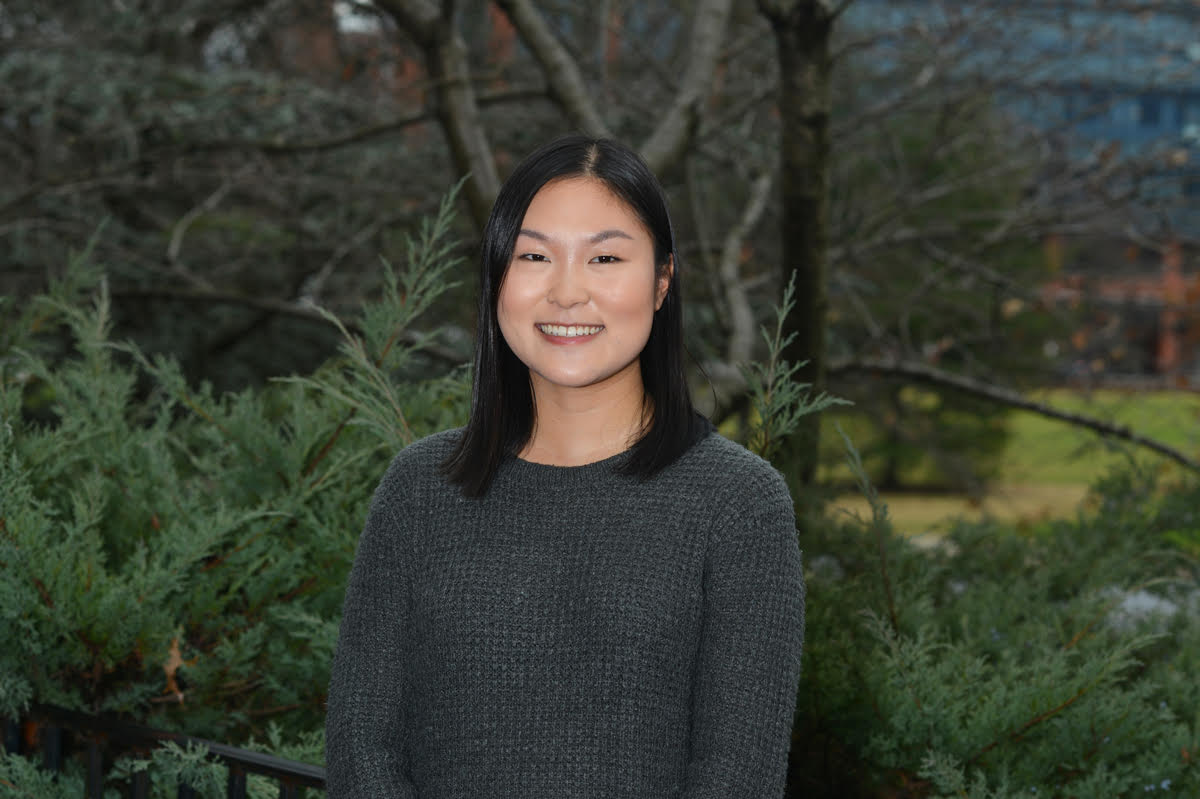 Top