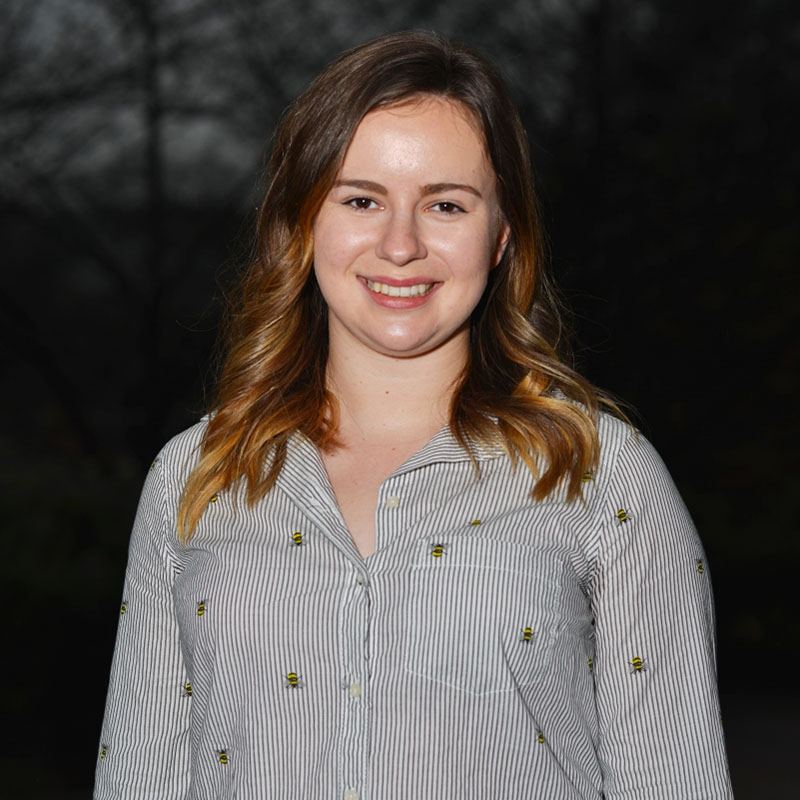 I like how broad our department is. I know of 15 people in our department who are going on to do 15 different things.
Fall 2016
Jaclyn Taylor is a senior in the Department of Civil and Environmental Engineering completing the geotechnical and structures track. She is originally from New Jersey. Her father, a mechanical engineer for Lockheed Martin, hires a lot of people from UMD, so when she was growing up, he often told her that it is a good school. Then, on a visit while deciding between colleges, Jaclyn, as she says, "fell in love" with UMD.
Jaclyn says she "backed into" the civil engineering major as her discovery of the field began with her interest in "green" buildings. She had toured a LEED-certified building in high school and found it fascinating. This interest in sustainable design ultimately led her to major in civil engineering with a specialization in structural engineering and also to pursue the sustainability minor. She has an increasing interest in disaster resilience as well. Of the CEE department, she says, "I like how broad our department is. I know of 15 people in our department who are going on to do 15 different things." She adds that we have good student organizations and that "everyone's involved. There's a lot to do." Her favorite course has been Dr. Aggour's foundation design course, which she says was "the right combination of soil science and structures and felt super applicable to the real world."
Jaclyn's favorite part of being a CEE major at UMD has been the opportunity to get involved with Maryland Sustainability Engineering (MDSE), which she says has greatly improved both her technical and leadership skills. Even before college, she was interested in Engineers Without Borders (EWB), and she quickly found a home in MDSE, which is EWB's sister organization at the University of Maryland. She joined MDSE's Sierra Leone project as a freshman. The first year and a half, her work was remote due to the travel ban that followed an outbreak of the Ebola epidemic. But now she has traveled to Sierra Leone three times with MDSE and is the project leader.
The Sierra Leone project began with improving the building of an existing primary school and moved on to the addition of a secondary school. This was crucial since there was no secondary school in the immediate area, so many children went straight to work after primary school at age 12. The secondary school was built a year ago, and MDSE is now working on installing a water system and solar panels. She adds that the knowledge she gained in Dr. Aggour's foundation design course has been useful for this project as she says her team "actually had to do some foundation calculations to support our new water tank last semester, and I got to use what I learned! That's always a good feeling."
One moment that was especially important to Jaclyn in her time in Sierra Leone was meeting a mother of three children. The younger two kids were still in primary school, but the oldest walked miles daily to the nearest secondary school before MDSE built one in the area. This mother told Jaclyn how happy she was that by the time her younger children were in secondary school, they would have one to attend near home.
Jaclyn has taken advantage of other opportunities while in college as well. She is a member of Alpha Omega Epsilon, the Engineering Sorority.  She also studied abroad in Madrid in the spring of her junior year with a large cohort of other UMD students. One of the highlights of her time there, she says, was climbing Mount Teide in the Canary Islands; it is Spain's highest mountain, and also an active volcano.
Jaclyn has also had two summer internships in her time at UMD. After her Sophomore year, she interned for Structural Group, which gave her important experience because the work was "100 percent in the field," she says.  The summer after her junior year, she interned for ARUP doing design work and interdisciplinary coordination for their Union Station project.
In her spare time, Jaclyn enjoys going into D.C. and seeing the sights, including the museums, as well as just relaxing with friends. When it comes to balancing her schedule while maintaining her excellent GPA, she says it comes down to planning: "I have a very detailed calendar, down to the minute," she says with a laugh, adding, "It will tell you what I am doing any time in the next six months.  I write everything down."
Jaclyn is graduating in Spring 2017 and is weighing her many options for after graduation as she already has exciting offers both from employers and from master's programs in structural engineering. Whatever she chooses, she will have fond memories of her time at UMD.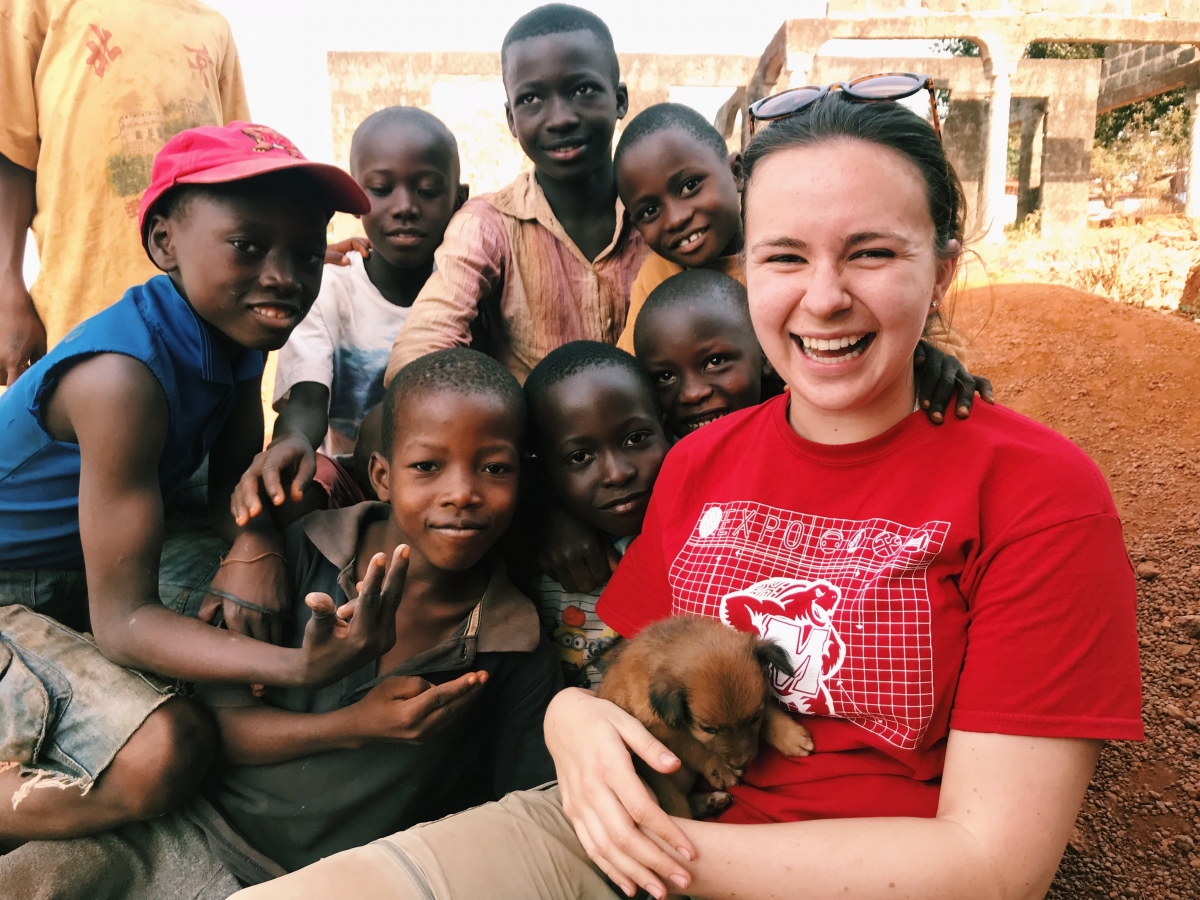 Top