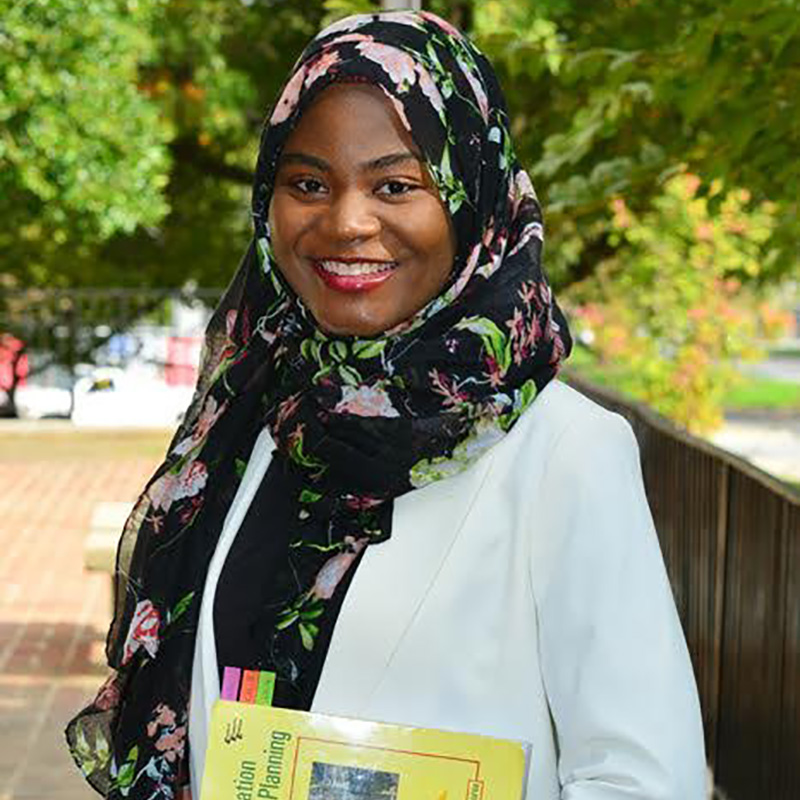 [CEE has] super-qualified professors who also make time for their students.
Fall 2016
Hareesa came to UMD as a bioengineering major, but switched to civil and environmental engineering in her first semester. She sees civil engineering as an "avenue to help other people." Her family is from Ghana, and she is a first-generation college student, so she says she wished to "pursue something that would allow me to give back to communities there, and in Africa as a whole, and in the developing world." Here in the CEE department she is pursuing the geotechnical and structural engineering track. This winter, she will be taking one of her Engineering courses in Australia. In her spare time, Hareesa likes to write poetry, read, and spend time with friends.
Hareesa has had three internships while at UMD. The first, in 2014, was with the Prince George's County Department of the Environment. The second, in 2015, was with a small construction firm called Banneker Ventures, where she gained experience in project management. This past summer, she interned for the State Highway Administration, where she developed her skills in construction inspection and transportation engineering. One of the things she enjoys most about being a CEE major is the way her coursework relates to her internships; she can apply what she learned in class to her internships, and vice versa, because there's such a "fluidity between what we're learning and what's happening in the real world."
The bonds Hareesa has formed with her professors are also among her favorite things about being a CEE major; she says that one of the things the department "really excels at" is providing "super-qualified professors who also make time for their students," and that conversations with her professors have given her confidence. She also appreciates the opportunities she's had in the CEE department to network with professionals in the field and to attend events like career fairs, as well as the financial support the department's donors and sponsors make available. "The department takes care of its students," she says. She is also very appreciative of the leadership opportunities and mentorship that the Center for Minorities in Science and Engineering (CMSE) has provided her. CMSE "has been one of my greatest resources on campus," she says.
Hareesa knew when beginning her studies in civil engineering that it was a "white male-dominated field," and says that the lack of diversity in many of her courses has been a challenge for her. At the same time, she feels the department has helped her realize that "no matter what my representation is, I have what it takes to aspire and succeed." She hopes that the department will stimulate increased conversation about diversity.
When she graduates, Hareesa hopes to pursue her master's while working for a general contractor. She wants to develop professionally and explore the world; her aim is to eventually start her own projects in Ghana and then expand to other developing regions. She says she wants to "see how I can offer myself to other people" by providing help, continuing to pursue civil engineering as a way to give back to her local and global communities.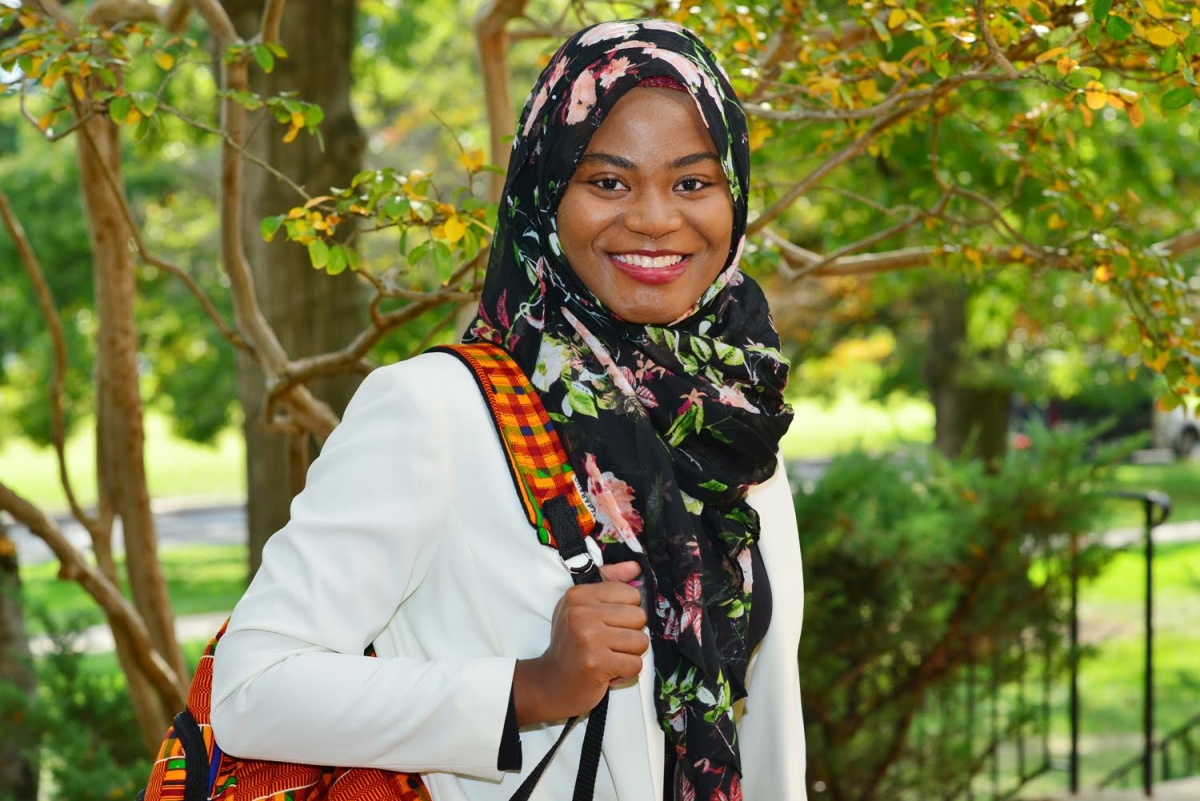 Top