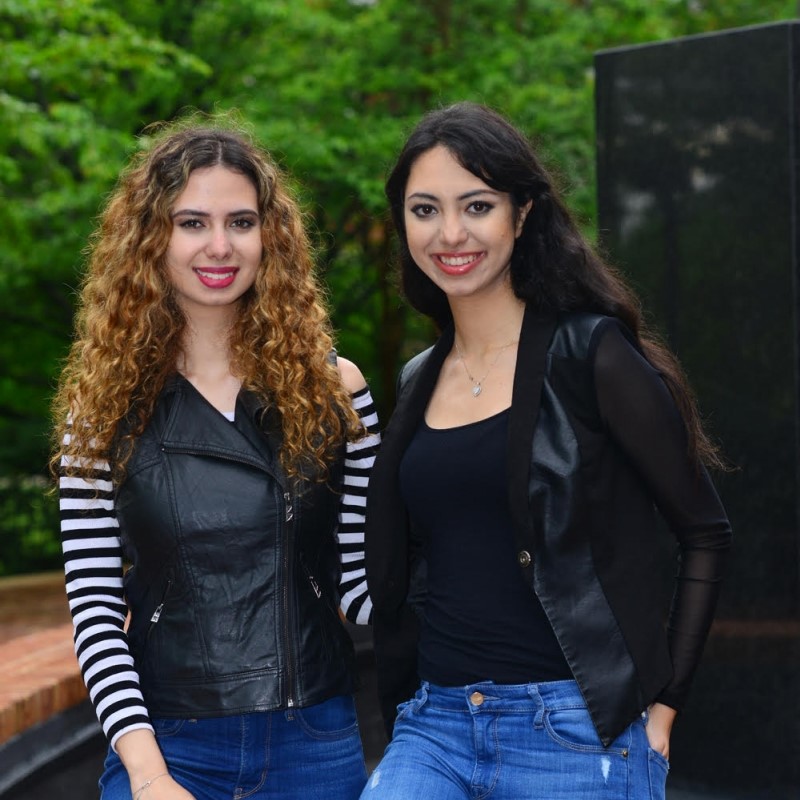 You never get bored. You're always learning new stuff.
Spring 2017
Hala and Nour Alkahalouf are sisters and civil and environmental engineering majors both specializing in the Geotechnical and Structures track here at UMD. Hala plans to graduate in Fall 2017, and Nour is a Junior. Their family is from Syria but they were raised in Saudi Arabia. They started college in Dubai in the United Arab Emirates but came to the United States of America because they felt it would be safer. In the U.S.A., Nour says, "no one cares where I come from. It's a land of immigrants."
As children, Hala and Nour were "inspired," as Hala puts it, by their father, one of the top civil engineers in the Middle East, who would bring them to construction sites. Both Hala and Nour decided they wished to pursue civil engineering, even though, as they point out, their environment was not as supportive of women in civil engineering as the environment in the U.S.
When both were in college in Dubai, Nour found that her attempts to gain resident status were denied, and she was investigated by police and met with questions about her opposition to the Syrian government. While visiting France with family in 2011, Hala and Nour had participated in an authorized protest against the Syrian government outside the Syrian embassy. Their uncle, who had also protested, was imprisoned in Syria soon afterward. As Nour was facing questions about her politics, both Hala and Nour became worried that their passports would expire and that they would be deported back to Syria. This is why they decided it would be safer to continue their college education in the United States. "It was hard to come here," Hala says about the strenuous immigration process, "but what we were experiencing there was harder."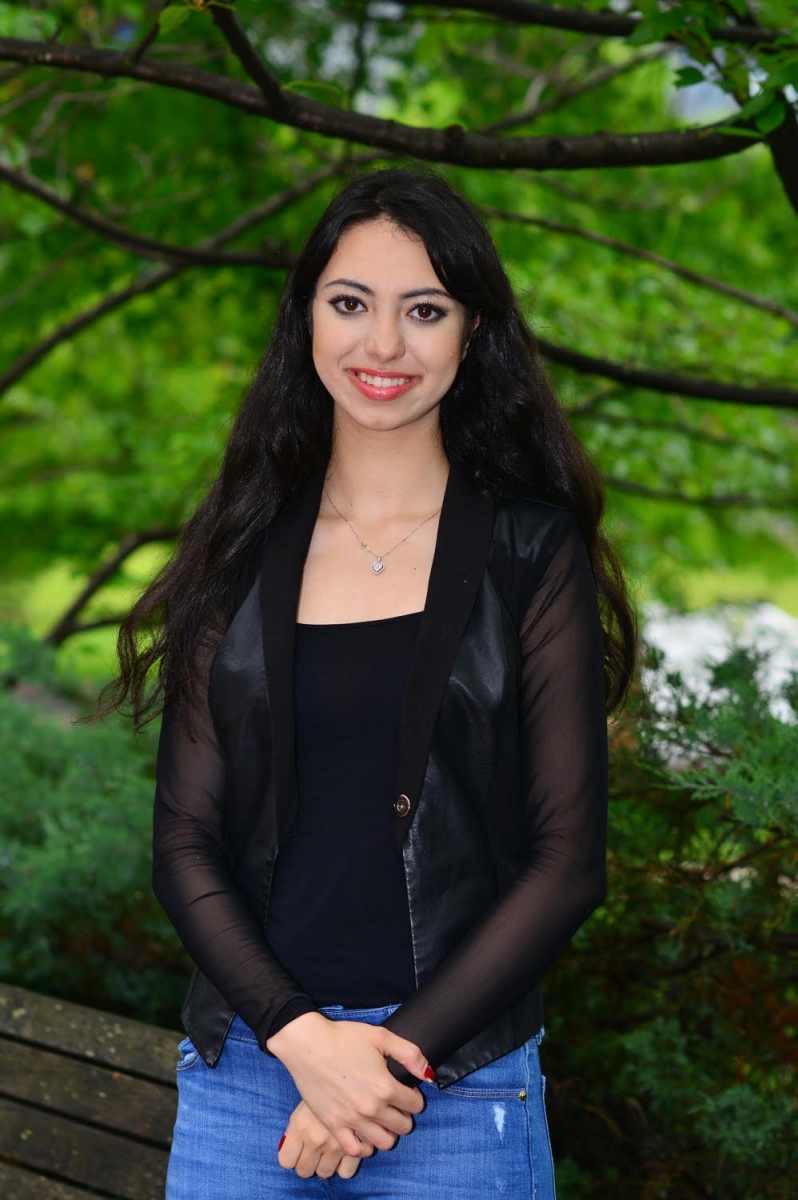 Once they arrived in the U.S. in August 2015, Hala began her studies as an exchange student at George Washington University, while Nour did the same at Georgia State University. However, they quickly decided that they wanted to be closer to each other, so they both transferred to the University of Maryland in 2016, both entering the Department of Civil and Environmental Engineering (CEE) program.
When asked what opportunities they've enjoyed here in the CEE Department, the sisters laugh that they don't know where to begin. Hala mentions how much she feels she's learned from her classes: "I've never had so much knowledge in a semester," she says. Nour agrees, adding: "Everything's so eye-opening." Hala also appreciates meeting "great professors who are practicing civil engineers." She has an internship with Professor Kenneth O'Connell at O'Connell and Lawrence, where she works assisting with surveying, investigating liability, and arbitration. She also works with Professor Natasha Andrade, helping her redesign ENCE215, which Hala took last semester. Hala has also recently received two scholarships from the Department. Nour does research in Dr. Fourney's Dynamics Effects research lab.
Both sisters say they find the Department a positive and diverse environment for women and other minorities. Hala mentions specifically having had opportunities through the Women in Engineering Office. Nour and Hala also both remember a particularly empowering moment for them as female engineers that occurred in ENCE325, though they took the course in different semesters. In both semesters, Lecturer Stephen Wooldridge brought in the female Vice President of HITT's healthcare sector, the President of which is also a woman, to speak to the students. Hala and Nour both felt empowered by her example and by her pointing out that, as a civil engineer, it may be totally normal to be in high heels in the office one day and in steel-toed boots on a construction site the next.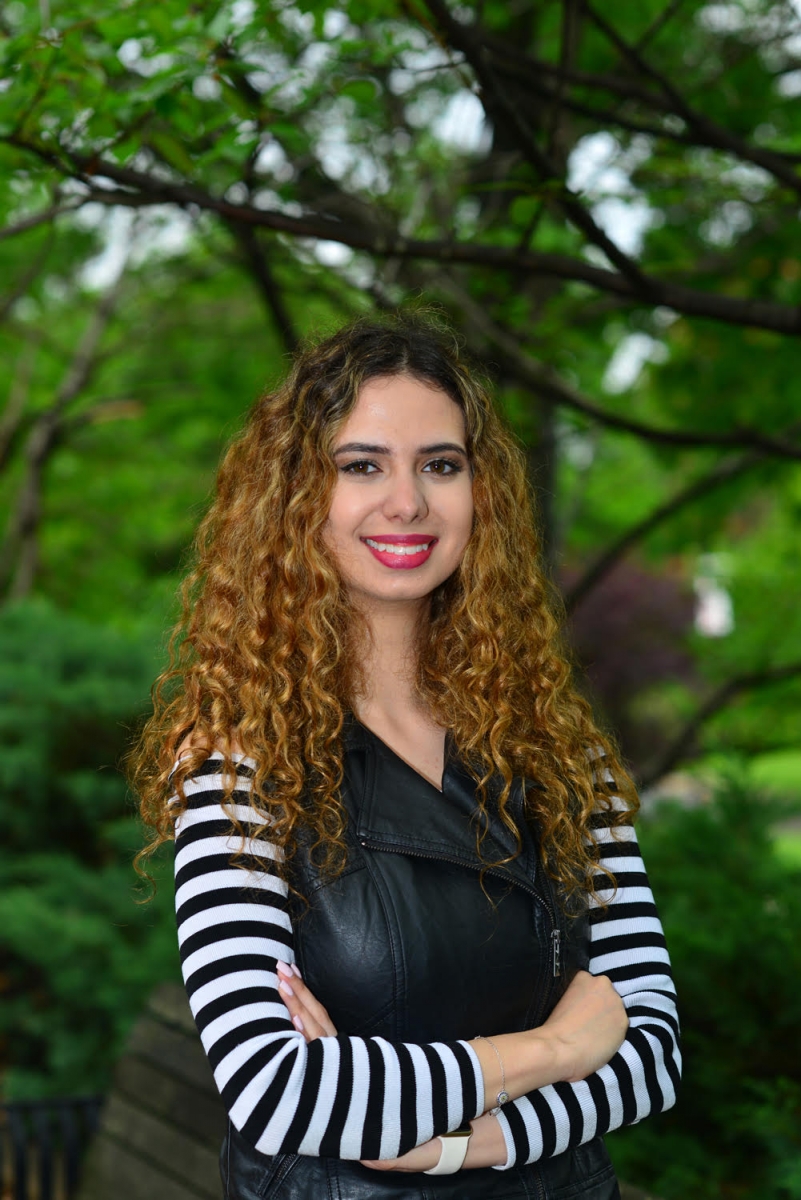 Nour says that her favorite thing about being a CEE major at UMD is that "you learn about everything." Even though she is specializing in Structural Engineering, she has had the chance to take courses in project management, transportation, and environmental and water resources. "You never get bored," she says. "You're always learning new stuff."
Hala says her favorite thing about being in the Department is "the feeling of belonging in this place." As long as you are willing to work hard, she says, people are there to help and guide you.
Both sisters recently struggled with fears about what President Trump's travel ban would mean for them. Having already left the United Arab Emirates due to the threat of deportation, they felt they might be facing the same threat again. But then both University President Wallace Loh and CEE Department Chair Charles Schwartz sent out emails expressing support for students potentially affected by the ban. "All of a sudden, it made us feel safe," says Hala on reading these emails. These emails meant so much to Hala and Noura that just the memory of them still stirs up strong emotions for both sisters. They were also encouraged by the outpouring of support they felt when attending a march protesting the ban.
Despite their dramatic story, Hala and Nour are in many ways just like any other UMD student. In their limited free time, the sisters like to go into D.C. with friends. Nour says her favorite museum is the National Gallery of Art, while Hala says hers is the Holocaust Museum. Hala also plays piano. After College, both wish to go to grad school (hopefully in the same program) while also working as civil engineers. They express an unshakeable optimism about the future.
"This is the land of opportunity," Nour says.
Top