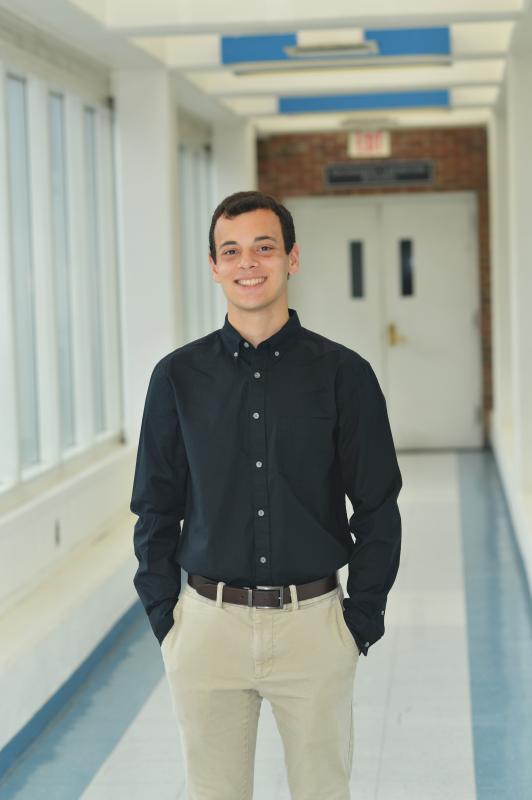 I like working with other people and solving problems on a large scale.
Fall 2018
"I like working with other people and solving problems on a large scale," says Eli Berger, a senior Civil and Environmental Engineering major, summing up why the major is right for him. Eli started out his freshman year at UMD in 2015 as a Mechanical Engineering major, but after taking ENCE100 his second semester and discovering an interest in infrastructure, he switched to CEE.  The Environmental/Water Resources track was a natural fit for him. Even before switching majors, he had known he wanted to pursue a Sustainability minor; he says, "I've always had a passion for the environment," and for "trying to help the planet and help people."  He says people often don't think about the role infrastructure plays in environmental sustainability, but this has become a central interest of his.
Eli is the President of UMD's chapter of American Society of Civil Engineers this year; as a sophomore he was ASCE's Underclassman Engagement Representative, and as a junior he was Vice-President.  He has found his involvement with ASCE to be one of the most valuable parts of his college experience.  ASCE's annual Suit Up and Be Civil event has been "fantastic to work on," he says, adding that "planning something of that magnitude is a rewarding experience."  He says that Suit Up and Be Civil and other networking opportunities through ASCE have taught him the value of "networking not just to get your next job, but to develop relationships."  He also feels that managing the executive board has helped him to develop communication and leadership skills.  
As President, Eli hopes this year to start up committees within ASCE that non-executives can get involved in.  These committees may include a Suit up and be Civil planning committee and a mentorship committee that would pair upperclassmen and underclassmen so that newer students can gain advice and help from their older peers.  "The ASCE board were my role models coming in, as a student and as a young professional," Eli says, and he hopes creating mentoring opportunities would give other students a similar experience.
Eli is also Vice-President of Education for the Jewish Student Union, a member of CEE's Chi Epsilon honorary society, and a UMD campus tour guide, as well as having some involvement with Engineers Without Borders.  He manages to achieve this high level of involvement while also maintaining a 3.9 GPA, an impressive feat he attributes to the fact that he loves being busy and that he manages his time with Google Calendar and to-do lists. When he does have free time, he enjoys being outdoors, especially hiking.  He has has started going on trips with the Maryland Outdoor Adventure Program.  He also likes to read and spend time with friends.  Even when choosing leisure activities, he says he asks himself, "What can I do to help me grow as a person?"
One of the most rewarding ways Eli has challenged himself to grow during his college career has been by studying abroad last semester in Dublin.  As an in-state student and a Maryland resident since childhood, and someone who had never travelled outside the country alone, Eli says studying abroad was "very much out of my comfort zone."  But, he says, "The fact that I was anxious was why I had to go.  It showed me what I was able to do.  Being able to prove to myself that I could do it helped me grow as a person."  
He spent a long time picking his study abroad location with the assistance of the Office of International and Leadership Programs, whose staff he praises for their helpfulness. He landed on Dublin for a number of reasons, one of which was that being in Europe would allow him to travel to other countries as well.   It did take him time to adjust to a different kind of city lifestyle and a "different social mentality," as well as courses at University College Dublin that required him to be a "lot more independent" in terms of work and motivation. But he grew to love Ireland and what he describes as its "laid-back" atmosphere; the people there, he says, are "the friendliest people in the world.  Every taxi driver you have becomes your best friend."  He also got to travel, as he had hoped, not just throughout Ireland, but to England, Paris, Italy, Budapest, Brussels, Copenhagen, and (his favorite) Amsterdam.  He says his study abroad experience was "everything I could have hoped for and more."
Eli has also fit two internships into his time at UMD; one was a part-time internship with the Interstate Technology and Regulatory Council, a non-profit environmental group, where he worked while taking classes the Fall of his junior year.  This past summer, he worked in water resources engineering as an intern at AECOM.  He appreciates the real-world experience these internships gave him to apply what he learned in class.
Eli is weighing options for after his expected May 2019 graduation.  Whatever he chooses, he says he wants to make an impact helping people.  His idea of a fulfilling job, he says, is one which involves "looking at large-scale problems in the world and working with others who are equally passionate to find solutions."  If the academic achievements and extracurricular leadership that have defined his time at UMD are any indication, the working world is another challenge he is well-prepared to face.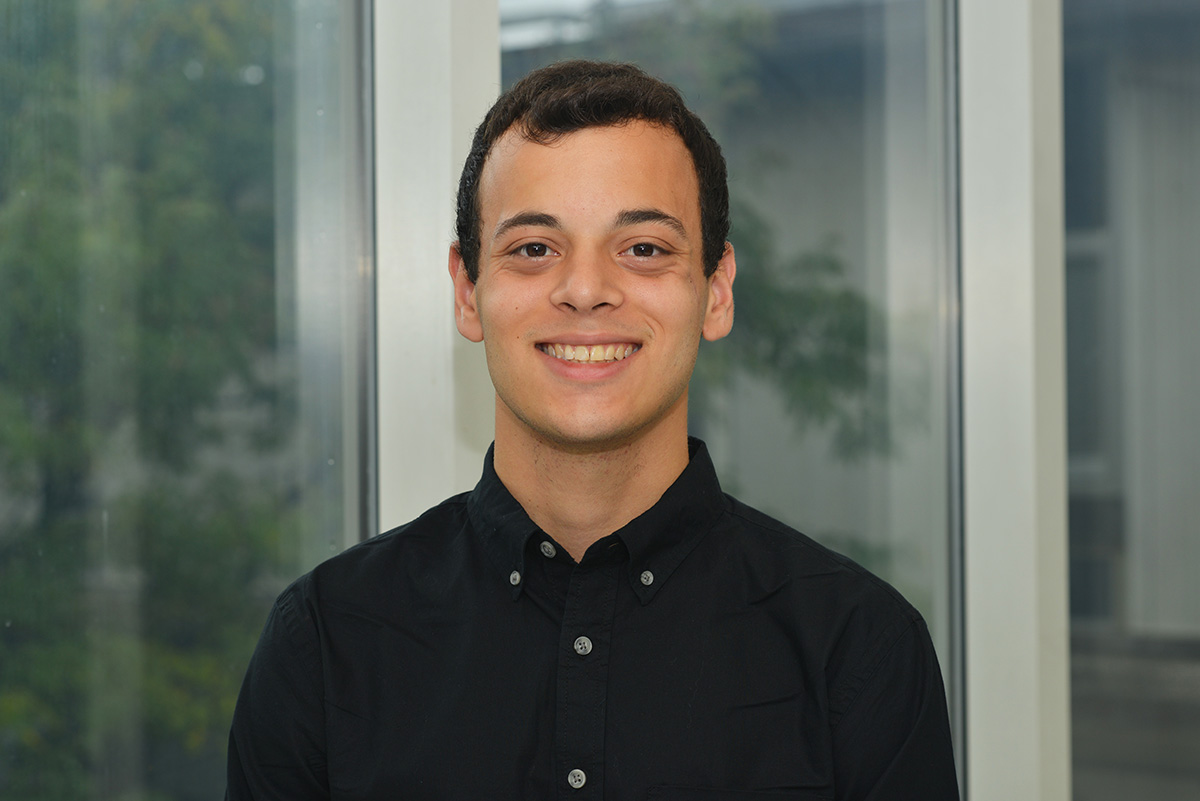 Top