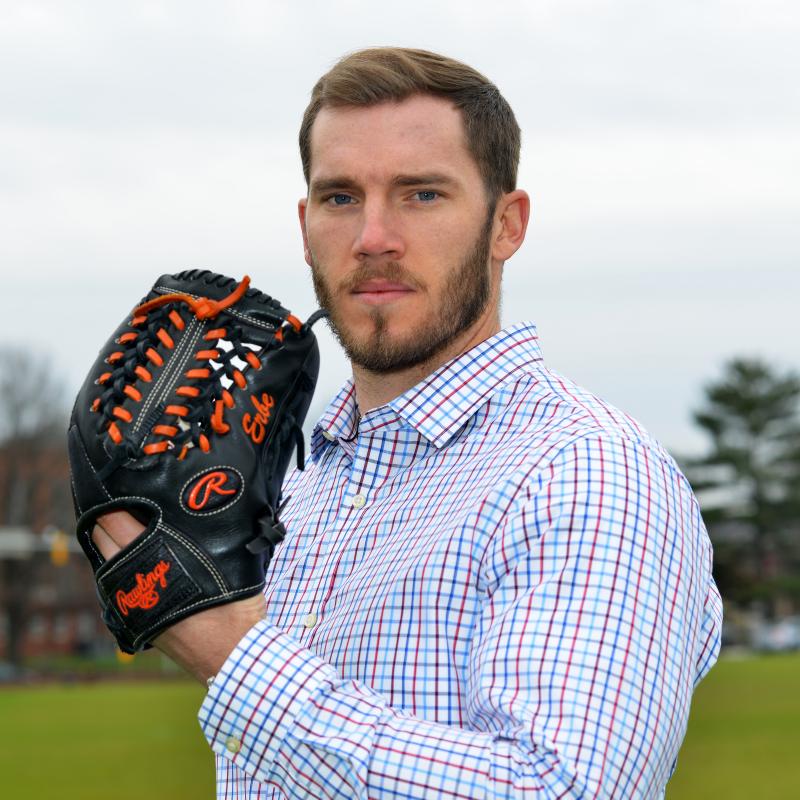 Sometimes it pays off to choose the difficult path.
Spring 2018
When Brandon Erbe came to UMD in Fall 2016, he already had a ten-year career as a professional baseball player behind him.  Growing up in Baltimore, with Camden Yard in close proximity, baseball had been integral to his life from early childhood. "When I wasn't in school, I was playing baseball," he says.  Drafted straight out of high school in 2005, Brandon pitched for the  Orioles, Philidelphia Phillies, and Colorado Rockies organizations for a total of 10 years. This meant he had to delay college, but he says, "I always knew that I wanted to return to school."
Only a few weeks after finishing his baseball career, Brandon enrolled at Montgomery College, ready to start pursuing his higher education.  "I'm fortunate to have a lot of interests outside baseball," he says, noting how difficult it is to have to forge a new identity after a lifetime devoted to a particular pursuit.  He faced a "complete start-over," taking the SATs at twenty-seven with high school ten years in the past, but met the challenge, and notes that it has been "really rewarding" to pursue this new path.  It's a reminder, he says, that "it's never too late to start over."
Brandon transferred to UMD after two years at MC, starting out in the Aerospace Engineering Department.  UMD was an attractive option both for its location and because of the strong reputation of the Clark School.  After a year and a half in in Aerospace, he transferred to Civil and Environmental Engineering because he wanted to focus more on structures.  He is now in his first semester in the CEE Department, pursuing the Geotechnical and Structural track. His father is a contractor, as is his wife's father, and he says, "Construction has always had an interest for me."  Even while in Aerospace, Brandon became a member of ASCE due to his interest in structures.  He is enjoying his Civil courses, particularly Civil Engineering Computation and Foundations of Geotechnical Engineering.
Brandon has also used the resources provided by the Clark School's Engineering Career Services office, which he praises highly.  Last summer Brandon interned at Boeing in Arizona as a Systems Engineering Intern; this upcoming summer he will intern for them again in Philadelphia, focusing on structural engineering.
While pursuing his academic career and looking towards a new professional one, Brandon has not abandoned his passion for baseball.  He was recently inducted into his high school's (McDonogh High School's) Athletic Hall of Fame.  Before coming to UMD, he contacted the University's Athletic Director to ask if he could help with the baseball team.  His information was forwarded to the then-Manager of Baseball Operations, Matt Swope, who turned out to be one of Brandon's former coaches.  (Mr. Swope is now the team's Assistant Coach.). Brandon now serves as a Student Assistant for the team.  Just as he says that "the people I met along the way were the best part" of his baseball career, he finds that "I'm getting some of that comradery back" in his volunteer work with UMD's baseball team.
Along with schoolwork, baseball, and internship opportunities, Brandon has a family to focus on.  During his last year playing baseball professionally, he and his wife, a labor and delivery nurse at Sibley Memorial Hospital, had a daughter.  Eight months ago they had a son.  Brandon spends most of his off-campus time with his kids, even while making strong progress both in his education and in pursuing an engineering career.  He is also considering graduate school.  When he does have spare time, he works out; "fitness is a huge part of my life," he says.  Juggling all these commitments, "the biggest part is trying to find a balance," he says.
He says he is "thankful for the opportunity" to pursue Civil Engineering, and happy with his decision to pursue this challenging degree after a decade of achievement in another field. As he observes, "Sometimes it pays off to choose the difficult path."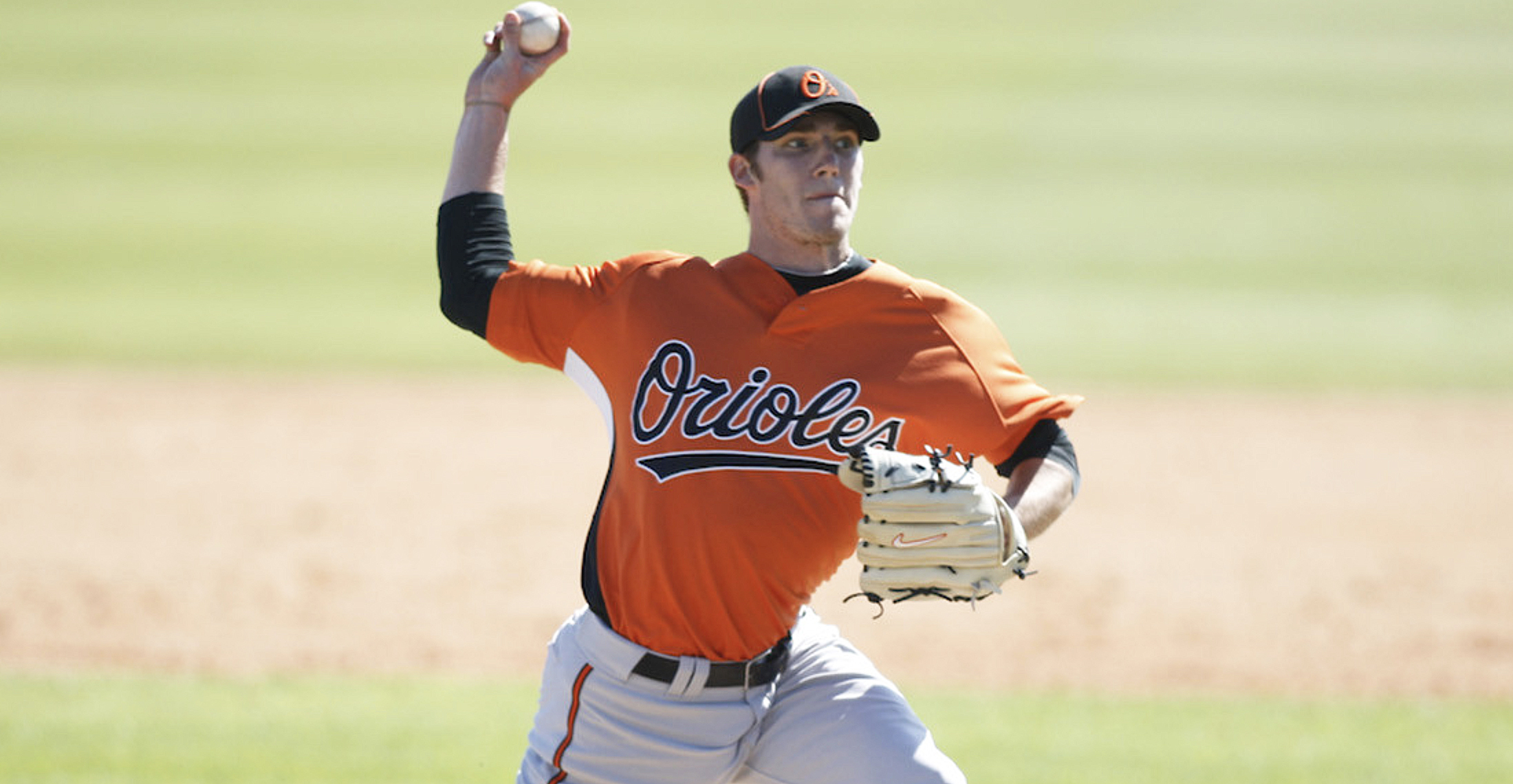 Top