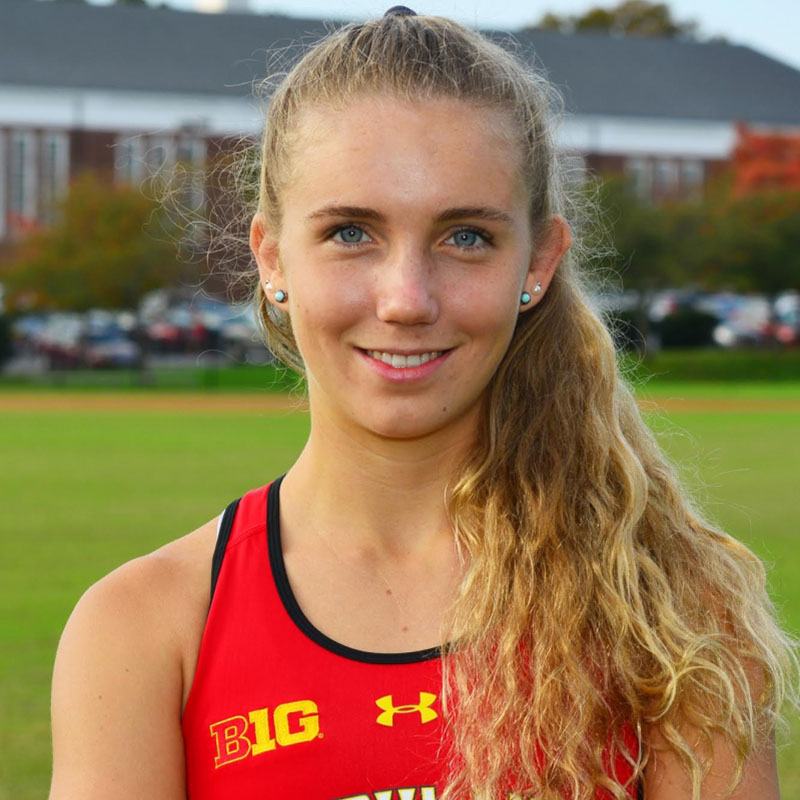 I know it will be beneficial to have a degree in civil engineering from UMD.
Spring 2017
Alexandra Lucki is a junior in the Department of Civil and Environmental Engineering. She first came to UMD as an undecided engineering major, but chose CEE in her sophomore year. She says she chose this major because it was "the most tangible" of all the engineering majors; "I could see everything I was working with." She finds her courses for the major "the most interesting" of all the courses she's taken in college. Even though she sometimes finds herself in courses with only a few women, she says she's "never felt out of place or uncomfortable," and points out that CEE is a very diverse program. She is considering pursuing the Project Management track, and is thinking of getting an internship this summer.
Alexandra is also a student athlete in cross-country and indoor and outdoor track. She began running seriously in tenth grade, and says one of the main reasons she came to UMD is because the university recruited her for her athletic ability. She says that while it can be "challenging" to balance academics and athletics, she is able to do so by avoiding procrastination: "The most challenging thing is making sure I get enough sleep," she says, adding that she sometimes it can be hard deciding whether to keep studying or whether to catch up on sleep. But she says she knows other student athletes who are also engineering majors and that usually, "we're all able to manage it." When she does have spare time, she loves cooking and finding new recipes for healthy food, which she finds not only fun but very beneficial to her as a runner.
While she is not yet sure what she wishes to do after graduation, Alexandra is leaning toward a job rather than graduate school. She wishes to stay in the athletic world, perhaps by working for a sports company, and is glad that, "engineering degrees are pretty versatile when looking for jobs." She adds, "I know it will be beneficial to have a degree in civil engineering from UMD."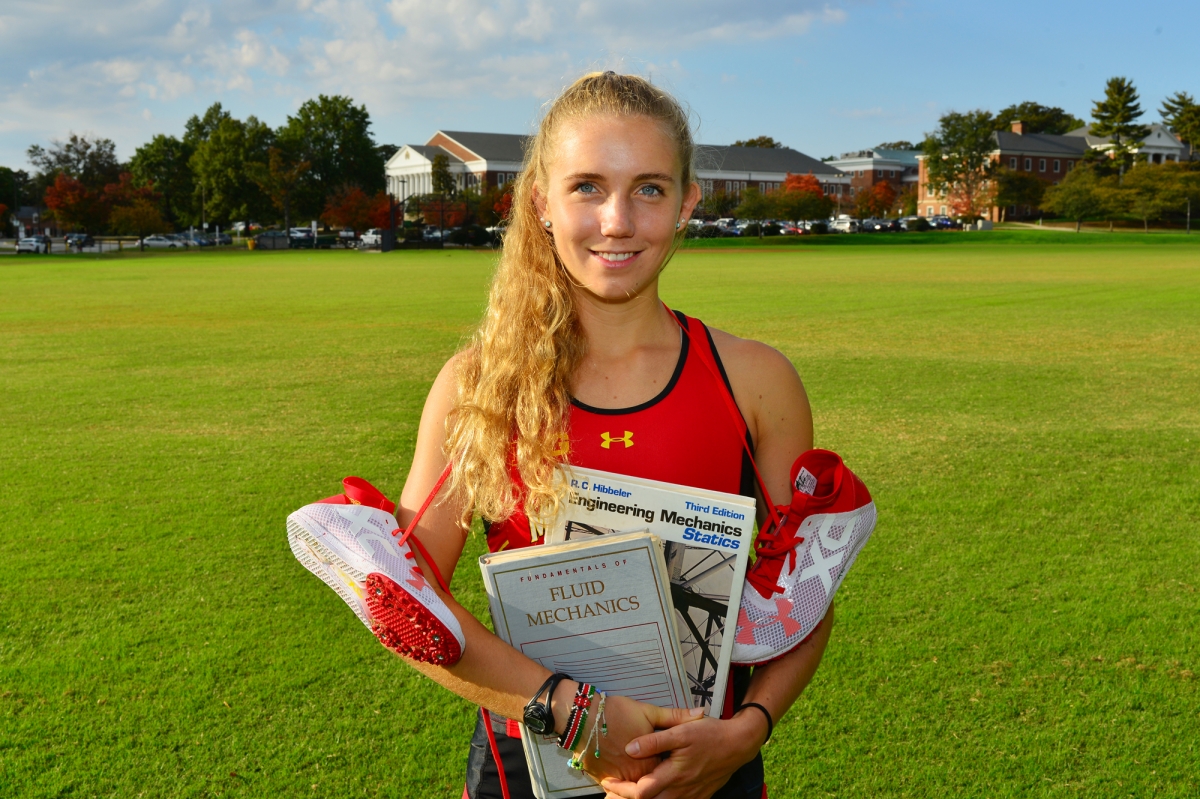 Top