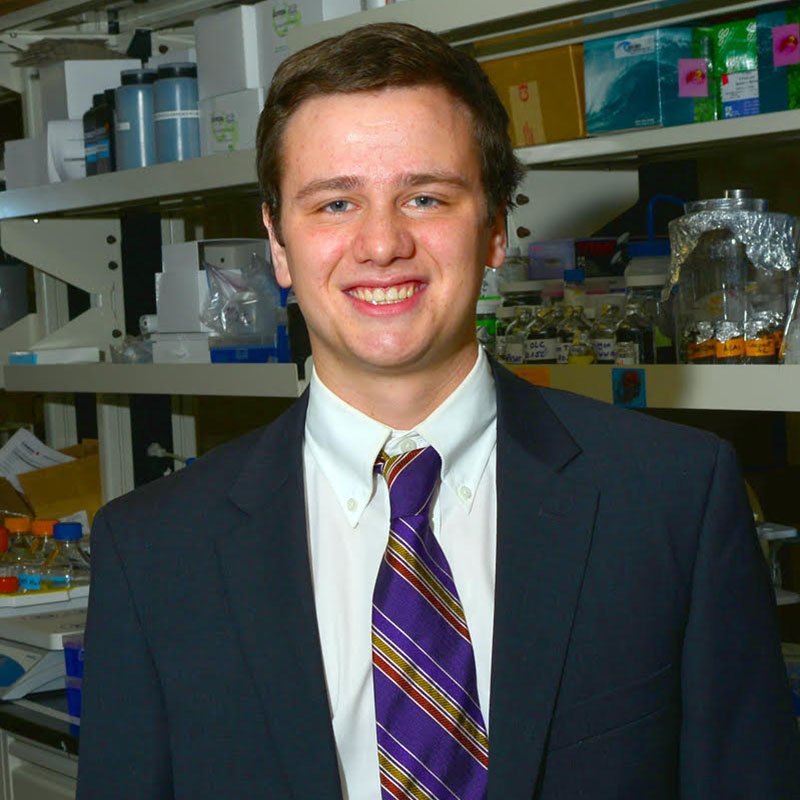 [It's] cool to take classes from faculty who are experts in their fields.
Spring 2017
Aaron Leininger is a senior in the environmental and water resources track and is enrolled in the B.S./M.S. program. His older brother also graduated from the department in 2012 after pursuing the Geotechnical and Structures track, but Aaron's interest from the beginning has been in water and conservation. He attributes this interest partly to his love of the outdoors; in his spare time, he enjoys hiking, fly fishing, sailing, and running. When he first came to UMD as a freshman, he considered majoring in environmental Science but ended up in civil and environmental engineering, which appealed to him because it was "pragmatic" and because of the way it deals with the "interface of the natural and built environments."
Aaron, a Banneker Key scholar, speaks enthusiastically about the opportunities the CEE department has provided for him and particularly emphasizes that it's been "cool to take classes from faculty who are experts in their fields." He has also assisted with research in Dr. Allen Davis's stormwater labs. He has also been involved in ASCE and Chi Epsilon, which he calls "awesome organizations, providing even more opportunities," including student competitions, networking events, and construction site visits. Aaron also received a scholarship from the department in 2015 to spend a winter abroad in Germany studying renewable energy; Germany is "one of the world's leaders in renewable energy," he points out, which made it an informative experience for him.
Aaron says he also appreciates the department's diversity, which he sees reflected especially in his research groups. He speaks of how much he has enjoyed the chance to work with international students, observing that, "it's still a white male-dominated profession" and, "there's definitely still work to be done in that regard," but it's "encouraging" to see the steps the department has made toward diversity.
Aaron's college years have also been shaped by his time spent volunteering at a summer camp on the Chesapeake Bay the past three summers; he explains that this work helped him learn "soft skills" beyond the technical ones he acquired in the classroom. "It helped make me a better communicator," he says, adding that the volunteer position also taught him about the way people learn and how to handle critical moments.
The next step for Aaron is continuing on into the department's Master of Science program, to which he is currently applying, and continuing his study of the environmental applications of microbial fuel cells with Dr. Birthe Kjellerup's research group. After that, he is not sure what the next step will be; he may pursue a Ph.D., and he may work as an environmental consultant or in some other aspect of conservation. Whatever he decides, his passion for the environment and the knowledge and skills he's acquired here in the CEE department are sure to take him far.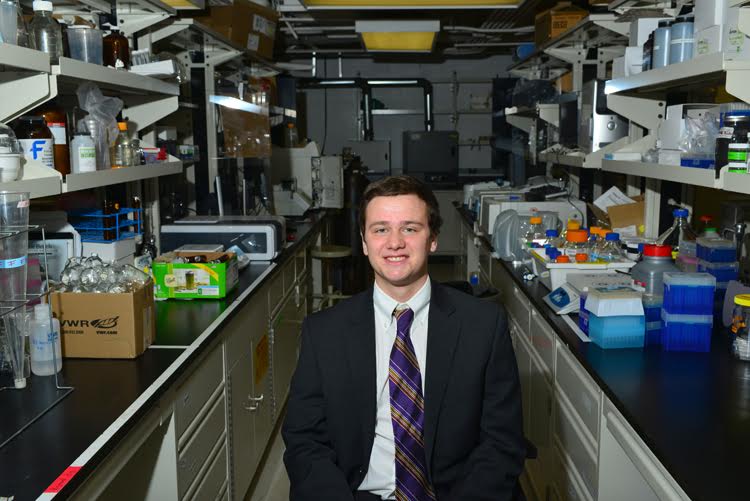 Top